Welcome!
St. John the Evangelist is a wonderful, welcoming Family of Faith located in Girard, Pennsylvania. It's a great community and a wonderful place to worship.
As the People of God, we rejoice in doing our very best to live and love like Christ! We are committed to loving God, loving others, and making disciples.
Founders, long-time parishioners, newcomers, and those visiting the area are all welcome.
May the Lord's every blessing be yours today and always!

We will livestream our 9:30 a.m. Sunday morning Liturgy on
St. John the Evangelist Facebook Page (click here to go to our Facebook page) provided
that we have volunteers to film the Mass.

We are proud to offer the recorded Mass for the 5th Sunday of Easter, May 2, 2021.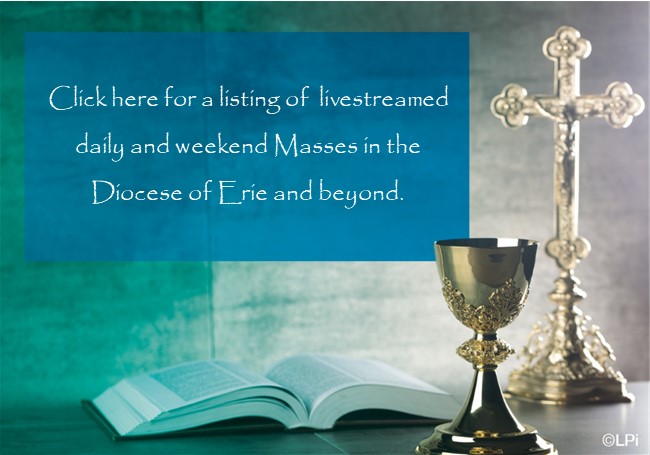 Banquet Hall for the Erie, PA area -- We are not currently scheduling events at our Banquet Hall due to the COVID-19 pandemic.


O
Virtual Bulletin Board
more